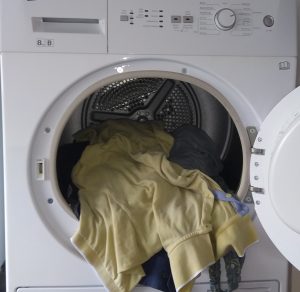 ---
The Squeeky Linen and Laundry Service domestic laundry department can offer both standard wash and drying services and ironing.
We are the only domestic laundry cleaning company in North Wiltshire offering the revolutionary professional 'dry' cleaning system, called Lagoon.
Lagoon uses biodegradable, health friendly non-toxic detergents. Instead of the toxic and potentially carcinogenic PERC used by traditional dry cleaners.
It is the first water-based professional cleaning system to obtain the endorsement of The Woolmark Company as the perfect alternative for the care of delicate garments.
When cleaning your garments with Lagoon you can always be sure of a premium result. Our system can clean all types of garments and fibres including the most delicate silks, cashmeres and pure new wools (Woolmark labelled). Special synthetic fibres such as Lycra and Gore-tex, as well as leather, can be safely cleaned with our system.
Please call us on 01249 479202 to discuss your domestic laundry cleaning requirements and how we can assist in bringing your clothes back to life, alternatively us the Contact Form to email us.